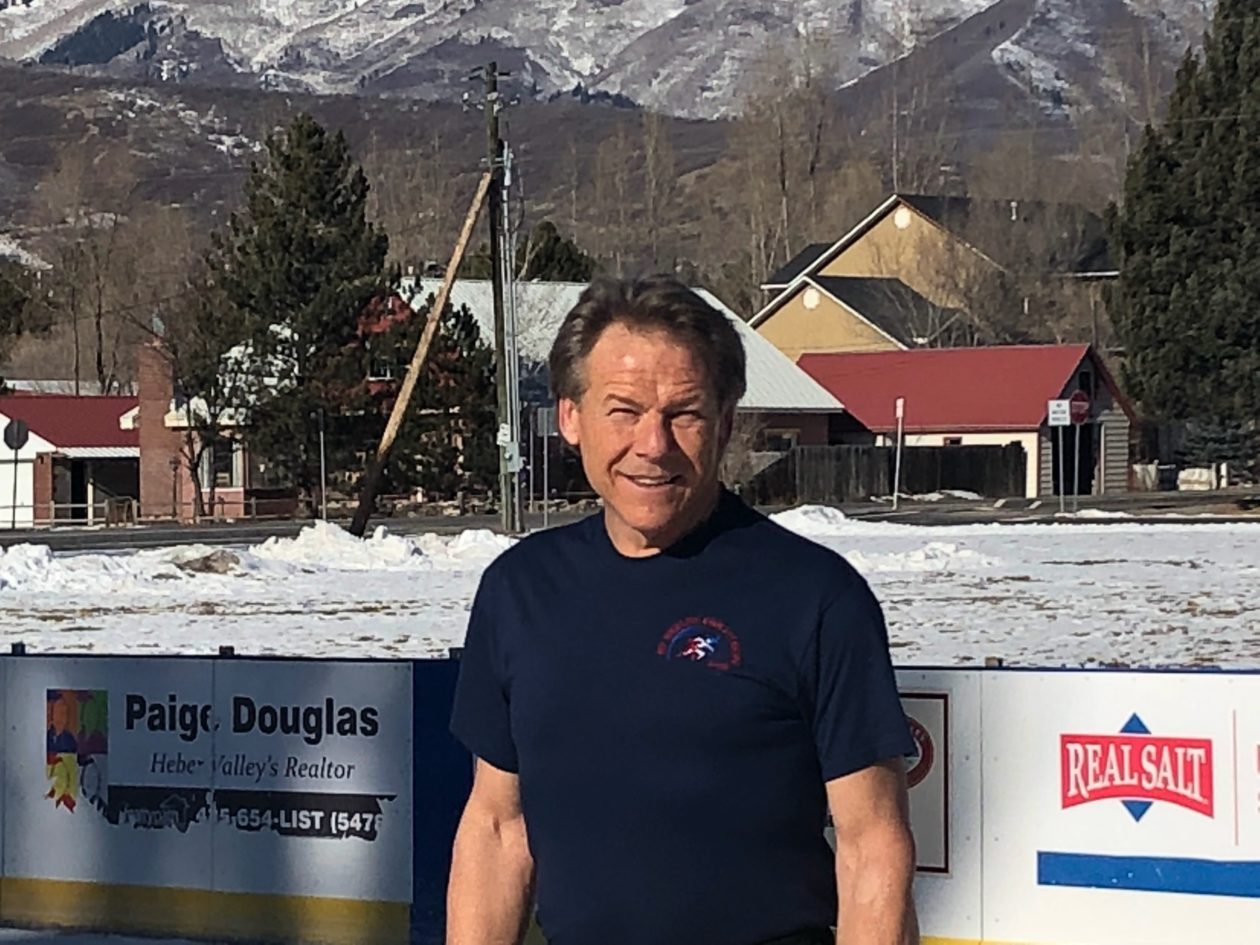 "IT IS NOW … 2018!" Can you be completely honest with yourself … and answer in the affirmative … that you are getting the results that you are seeking … from the resources … and time … that you are presently invested in … for reaching the goals … that you have set for your Health and Fitness … at this benchmark in your life! … "IN … 2018 ???"
In your pursuit of excellence for "Your Health and Fitness" Haven't you often wondered that there could be more "Out There?" For you, and your desire to "Have It All!?" Have you given this question the proper attention, and expanse of thought required to … "Dig ever deeper, to go even further" … "The time is, NOW … to … "GET FIT, IN … 2018!"
"MyHealthandFitness.com" … "Is … And will become" … "My first place to go" … To get … Everything, I-'eye' … want and need to … 'see' … The results of "MyWorkout!" "MyHealthandFitness!"
With all of that said, allow me to share my incredible story of recovery from serious injury(s) and how healthy choices in nutrition along with a commitment to excellence in my fitness regimen, has given me the experience to realize that I am presently in the absolute best physical condition I have ever been in my entire life, at 58 years of age!
I pray that as you read my story, that you will be inspired as you comprehend the magnitude of love that I have for the Creator of this wonderful planet that we are stewards of, and how this combination nourishes us as we choose to make ourselves the best we can be, by being fit, in all aspects of the word, and indeed, spiritually, mentally and physically, to make this a much better world with each of you!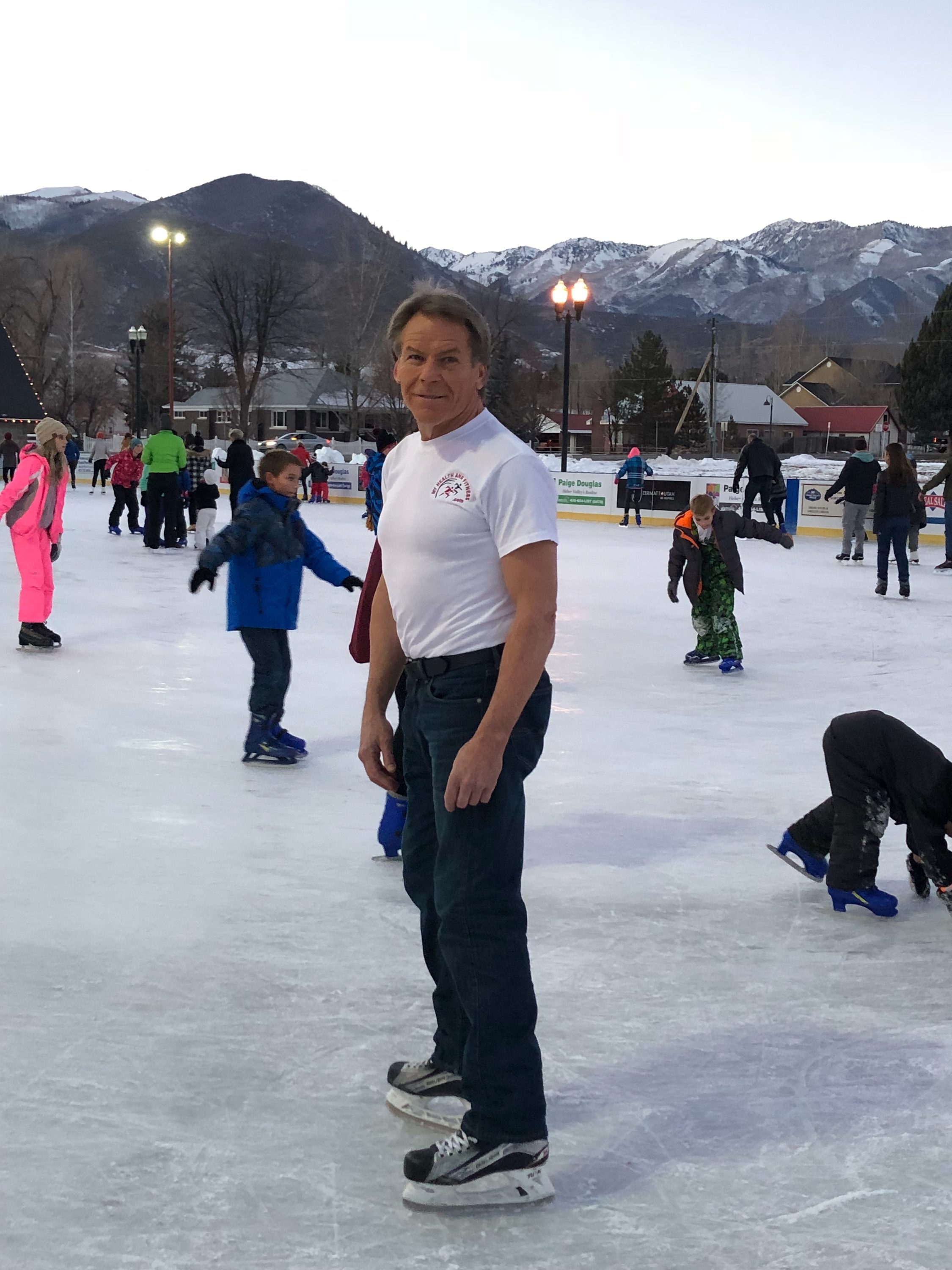 Hello, my name is David Wayne Dommer, I was born in Detroit, Michigan. I lived in Livonia, a suburb located on the west side of the Detroit metro area. My parents were also from Detroit and our family of five were all born there, one brother and three sisters.
My family was very athletic, we all participated in gymnastics. One of my sisters was a state finalist. I also played football; I played very physical and although I enjoyed playing a lot and thought that I could play collegiate ball, I concluded that football was overrated and more specifically, I had incurred numerous severe injuries because of the level of intensity that I had played the game – game over!
After high school, the decision to serve my country was a big factor in my life as many members of my extended family have served our country. So, I enlisted in the US Navy in November 1978. I served aboard a destroyer stationed in San Diego, CA.
While serving in the Navy, I would spend every chance that I could skating Balboa Park. I also skated every country that we visited half way around the world. We were called to duty in the Persian Gulf during the Iranian Hostage Crises from November '79 to March of '80. When we returned to the states I resumed my skating at Balboa as well as most of the beaches from San Diego to Los Angeles, even Golden Gate State Park in San Francisco. I was roller skating at Balboa Park and on my way down the hill skating backwards at a very high rate of speed, when I suddenly crashed violently sustaining a Traumatic Brain Injury.
I was unconscious for 15 minutes! I sustained multiple fractures to the occipital region, specifically behind my right ear, neck fractures, jaw and sternum trauma as I impacted the concrete. My 200-lb. body was completely elevated for at least 10 feet as my head was the direct contact point bearing all of the force when I hit. I was in ICU at the Veterans Affairs(VA) for over 30 days; due to the severity of my head injury I was in the care of the VA for 6 months as I had vertigo and had lost my sense of smell and taste. Because of this injury and the complications that I was experiencing, I was honorably discharged from the Navy as a disabled veteran. Not the way I had thought things would work out, but I was dealing with it the best that I was able, until the symptoms started improving. I was very limited to what I could and couldn't do.
I also dreamed about being a master builder when I was very young; when I was a little boy I would dream that I could build and repair anything that I could put my mind and heart to do so. The heavy equipment fascinated me as my father would take me to construction sites since he was a low-boy truck driver also. So, upon the start of my building career, setting out to accomplish the dream, I was given the opportunity of being a General Superintendent, building commercial buildings, as well as Director of Property Management for one of the largest shopping mall developers in the Phoenix metropolitan area at the age of 23, through the blazing 80's! Just before leaving Chandler, Arizona, I started my own General Contracting business, and as the end of the 80's came and went, I moved my family, which now consisted of my wife, two sons and two daughters, to Littleton, Colorado.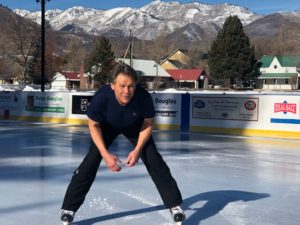 Upon moving to Littleton, I continued in my General Contracting business around the Denver metro area, and after having a 5-year break having children (my wife only wanted 2 children) I convinced my wife to have another baby! For sure, one of the greatest gifts we can be worthy to receive from God! Our fifth baby was a boy, "the Colorado kid!" We lived in Littleton from January '90 to September '93.
It was in late '90, that I met Jim Tindall! Jim had just stared his career with the Federal Government as a water scientist and water security expert. But what was so intriguing to me was the story that Jim shared with me about Doc Kries, as well as others who worked with Doc, and the speed-strength training that he was involved with at the time with the CU Buffaloes. Jim also invited me to start training in Kenpo with him, in his dojo there in Littleton. He was already a fourth degree black belt at that point, and he loved to beat on me! Ha ha! (still does!). So … here's this big man, half Seminole Native American with 24 years of higher education, a scientist, a perfectionist, great at working with his hands in construction as well as cars or anything for that matter! A complete "bad ass" in terms of my measurement of a real man!
Moving to Colorado has been one of the greatest decisions I have made because I met my best friend in Jim Tindall! Jim and I hit it off right away as he shared with me his new book and video about speed-strength training and martial arts, when I plugged in the DVD to see his training program I was shocked at how explosive his movements were! Especially where he is jumping over three cones simultaneously, I thought … Damn! This guy does things like I like to do, only he has an ability that I have yet to realize! Truly, mind altering! Think of the things that you are interested in, and think about meeting a guy like Jim, in his prime at 36 years of age! Life changing for me for damn sure! Ha ha ha! Oh yeah, this little piece of info will help put it all into perspective; I had barely graduated from high school with a D- GPA! Ouch!
We loved Colorado, but I had been to Utah when I was 18, and I had made a promise to myself to one day raise a family in Utah, moving there became a game changer indeed! I was so impressed with the mountains, valleys, lakes, and canyons! Tis why I had made that promise! I tell people, be careful of what you wish for! What you manifest from your heart! Because, it will happen! How it will happen is unknown and part of the mystery! But, truly one of the "miracles" of our life's journey!
In October of '93, I moved my family of 5, to Pleasant Grove, Utah! What made it so awesome was the fact that Jim's wife's parents owned a home in Pleasant Grove, and they were living in Nevada at the time, but were getting ready to retire and wanted their home in Pleasant Grove completely remodeled! Jim, knowing of my promise arranged for me to live in their home with my family and do the project of remodeling. How's that for getting a hook up!? Ha Ha! While living there I did some more pleading, and our 6th child arrived! And this birth had a special element. As you shall see! Something else that is equally special is the fact that we decided, that after having 5 babies in the hospital-way, that we would have this baby at the home we were living in! So, this baby was going to require a mid-wife!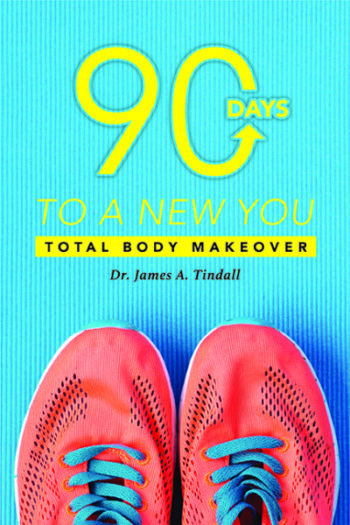 Unfortunately, the midwife lived too far away as it turned out because of my wife's prayer, of having a speedy labor, interfered with that! So … I delivered #6, just after 1:00 am! I was so completely enthralled at this new baby in my hands, that my wife had to ask: "David, what is it?" I replied; "It's a boy!" And not only that, it was now her birthday! I cannot think of a greater event that could happen on one's birthday! And here's why, our 3rd child, a son, was born on my birthday! So … we both share a similar, though dissimilar birthday celebration.
We were in Utah for about a year and there was much talk about a bid for 2002 Winter Olympics. I have always loved both the skating and the bobsled/luge while watching the winter games since I was a little boy, so I was interested in having a part in this big event as the city bidding for the games has usually already begun the building of some of the venues before they get awarded to be the host city for the games! I was hired on for the bobsled/luge in April of '95, delivered a baby in May, and the bid was awarded to Salt Lake on the 15th of June that year! Pretty good run indeed! Ha ha ha!
The year before, I had designed, engineered, and fabricated mobile tilt tables to pour and tilt up the panels, and built and constructed my first concrete tilt-up home in Murray, Utah. After the track I chose to go another stint for a General Contractor in Salt Lake City. Thus, I organized and formed their special projects division, an immediate success, so I went back to be a General Contractor and designed, engineered and fabricated special tools to build and construct my second shotcrete over metal framing, concrete home. From there we began to develop raw land into a small subdivision to build our third-generation concrete home, which is what is called formed, poured in-place, thermal mass, composite concrete wall construction! Whew, that's a mouthful!
I was on a mission in the early 2000's, to build the most energy efficient home that could withstand the forces of nature without failing and causing loss of life! And … We did it! My wife and 7 incredible children and their friends (mainly hockey players here playing juniors) accomplished over 90% of the building from design through each of the trades to completion! Cabinets and carpet was all that we sub contracted out, there were a few exceptions to this along the way of course.
Up to this point, the story has a lot of great and positive plots and sub-plots and in general, is a story of living the American dream! Truly! One of the sub-plots beginning to show its ugly head was my body! I was 42 years of age in 2001, I had my first of fifteen joint surgeries, kicking it off with my left ankle, left elbow, and left shoulder. I am left handed, ha ha! But it just worked out that those 3 joints were causing me significant pain and suffering! I have always chosen to work mainly physically for myself as well as others too (I always considered that I was being paid well to get a workout!!!). So … each year from '01 to '09, I would work in excruciating pain through the entire year and when our deductible was paid, I would get cut around Christmas time through the new year! Every new year for 9 years was a rough start as I would begin work again in the new year as soon as I could, before fully healing!
I was diagnosed with aggressive degenerative bone disease, coupled with the severe injuries I incurred to my joints as well as my head, while using my body as a weapon playing football in high school! From junior-high school forward, I sustained injuries to my left ankle, left knee, left elbow (3 joints), 3 broken ribs, left side (along with a punctured spleen), 3 severe shoulder separations, and 3 full blown, grade 3 concussions! The first number I wore playing in JHS was #33! ha ha ha! A sign!? I really wonder!? I was the voted most valuable player for both years of JHS, good times!?
So … with all of that said and considered, we were going through extremely trying times and events as a family, and with all the challenges in this journey we are on, there were other extenuating factors that evolved from this crisis my body was going through, culminating with needing to have both shoulders replaced with implants and no longer having any rotator cuffs! And …If that wasn't enough to deal with, I contacted MRSA, Methicillin-Resistant Staphylococcus Aureus in my right shoulder during surgery, which should have been, up to this point, my final surgery! Let's just say it this way without getting into the gory details; my life was saved after being in the Salt Lake VA, SICU, Surgical Intensive Care Unit, for two weeks, in which time, it went from a lifesaving event to potentially removing my right arm, to being informed that I would never have full use of my right arm and would need to wear a sling to support it, for the rest of my life.
At this point in the story, things are not optimum but certainly doable. I believe overcoming anything requires a love for life, a strong will, great courage and the faith to let go and let God heal you in all things! This was a big setback, to say the very least, and an even bigger recovery time was realized due to all of the extenuating factors associated with this crises we were all going through together on. It was 4 years of barely having any work or the ability to get any work, it was truly rough at times!
I have always attempted to take good care of myself but, like a lot of people, I have had some periods of too many soda pops and M&M's, ha ha! Being very physically active and eating a good nutritious diet while taking vitamin supplements allowed me to have a strong body, mind, and spirit to endure those things which had come upon us. I have always loved skating of any kind and through the years I skated a lot which also contributed to my above average health and fitness. My skating really took off after meeting Jim and incorporating speed-strength endurance training along with a few Kenpo weight transfer moves to push myself as hard as I was able to do, including flexibility moves and developing a dancing style! All of this in company with an extensive holistic conversion from western medicine and medications to meditation, acupuncture, Qigong, Tai Chi, and yoga offered through the Salt Lake VA! Oh yeah, back to the skating part! I have skated conservatively 3,000 miles each year beginning in '09 through to this year! Hiking1000's of miles of the wonderful canyons of Utah happened as well!
With all great recovery stories, there is the part where it could possibly all be for naught. The "oops" that I experienced was while skating the 1st of July 2016 at Liberty Park in Salt Lake City. After a great skate, I was skating backwards at a very high rate of speed (haven't we already heard this story?). I hit uneven concrete and had my rear axle and wheel shoot off and it launched me at least 10 feet and I hit on top of my butt/small of my back first, and because of this landing my upper body slammed to the earth snapping my head full force into the concrete! I was unconscious for 10 minutes and when I regained my consciousness I was lying in a large pool of blood, my right eardrum was blown and bleeding severely, I had two EMT's in my face quizzing me and telling me that I was in shock!
I spent the next week in ICU at the University of Utah Medical Center with a severe TBI, multiple fractures on the exact same region as my first TBI and this one was special in that I had a large blood clot form in one of the ventricles of my brain and it was postulated by the neural surgeon that brain surgery would be necessary to remove such a large blood clot.
When I sat up on the sidewalk that summer day in July, exactly 10 days before my 57th birthday, I immediately ignored the EMTs and consciously said a prayer to God and started breathing and telling myself to let go of every worldly requirement that I presently had, and to start my healing at once, right NOW! When I was released from ICU, I went home to the RV I was living in in a beautiful campground, after meeting with my oldest daughter receiving from her, essential oils for my healing. I proceeded to sleep, meditate, rest and oil my way back to health, and I slept for days and days! Until the end of August! When I returned to the U of U Medical Center at the beginning of August – the surgical team was astonished that the blood clot was a third of the size it had been! They asked me what I had been doing for that month, I shared with them my choice to allow God to heal me through His love and to bless me with sound sleep, healthy food, and rest.
And it turns out that recent scientific study reveals that essential oils increase oxygen levels to the injured area of the brain by as much as 28%! It was my daughter's idea to get me the oils! How's that for some divine inspiration and intervention?
So … what is the moral of this story? That I have had over $500,000.00 spent on my mind and body, and that the injury, repair and recovery process has taken many years in actual time, although both these facts are true, I believe that there are many morals to this story, first and foremost I believe that the Lord is always there for us, it's for us to have this knowledge of truth, and the faith, the hope and a charitable kind heart that allows us the greatest potential in any and all things! Next would be the love of family, friends, professionals, and truly all others that we have the pleasure to serve and to be served in love and honor.
And finally, I not only believe, but I know for a certainty that I have recovered mentally, by the way I feel about myself spiritually, and lastly, by the physical training that I have incorporated into my life through the knowledge that I have gained from Dr. Tindall about nutritional performance, speed-strength training, working the fast-twitch muscle fibers has resulted in my having had a body that was in better shape initially allowing me to heal faster and recover more fully. Increasing intensity in my training from '09 to the present has given me a body that can perform at levels that my children who range in age from 21 to 35, that work with me, snowboard and play hockey with me, marvel at my physicality, energy and endurance, along with my positive outlook on life and the gratitude that I possess that is of God. And, because of the training I've had the privilege to do, I can still skate very well, despite my injuries (see below).
The pictures and video are accurate visuals of the truth that has been written and presented here for you, about a 58-year-old man that has taken advantage of this incredible training and knowledge, and has applied it in his own life for the results that are clearly evident. Before I went into my story, I asked an honest question; I simply asked you, if you were getting the results that you were seeking for the time invested with the resources that you presently prescribe to your training program?
I am getting the results and then some from this incredible, customized, personal-training profile that can and will place you at the next level of performance in your pursuit of excellence in all that you do.
Thank you for taking the time to read my story and the true moral of overcoming all things placed before or behind us, by choosing to gain knowledge, understanding and wisdom. Therefore, giving yourself the very best opportunity to enhance your life experience through accessing real science, pure truth, and applying these proven principals in improving your life's performance.
The mission of MyHealthandFitness is to inform you with our wealth of content, on our entire website, to teach you to become your own personal trainer, fitness, health, and nutrition expert as you learn from our expert staff of health and fitness professionals.
What's your Fitness Story? Would you like to share it with our readers?