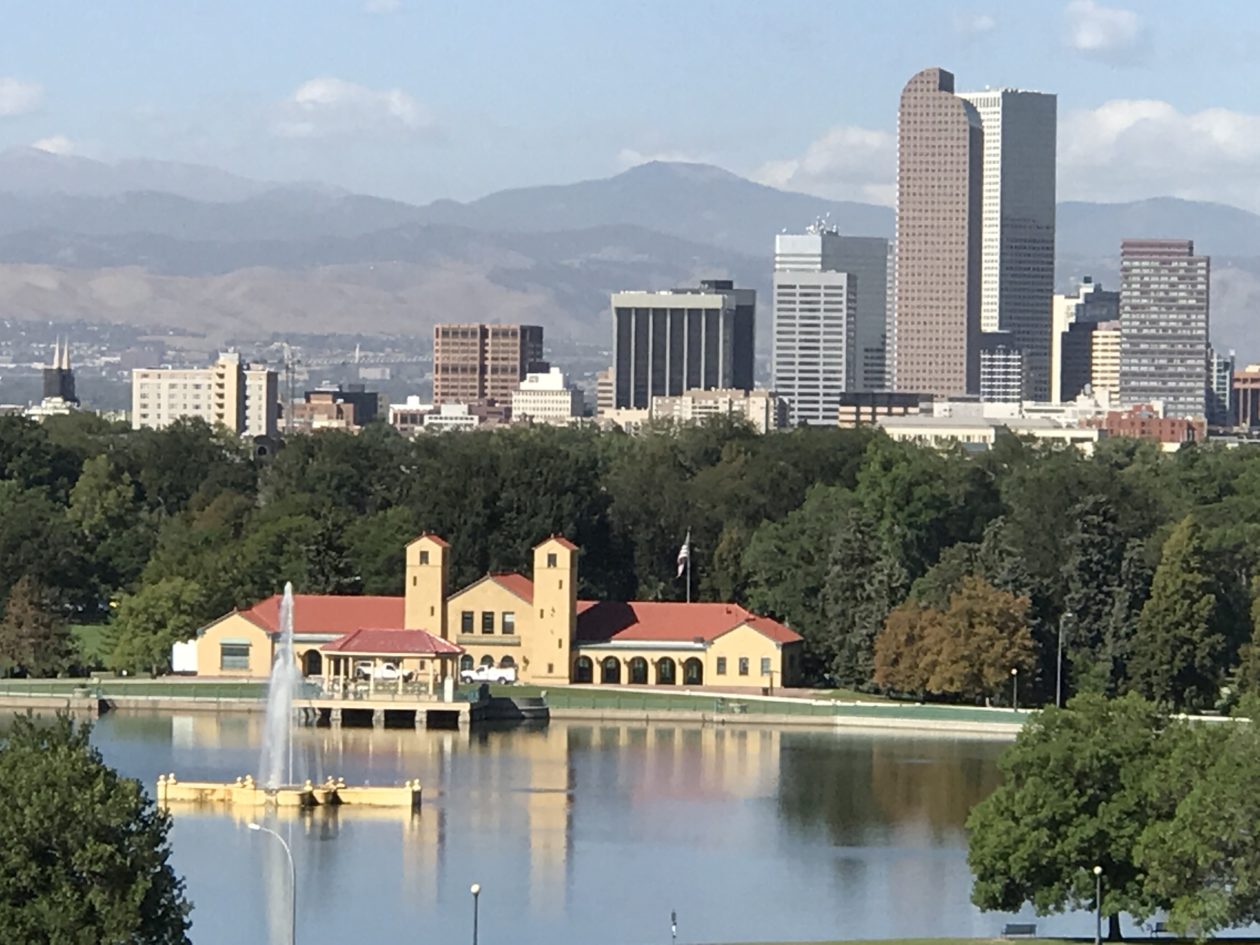 Welcome to Denver, Colorado, which is featured on this months cover. The view is looking west from the Denver Museum of Nature and Science, across City Park, into downtown Denver with Mt. Evans and the foothills of of the Rocky Mountains in the background.
When I finished my PhD program, I went on to work with jobs helping people in Latin and South America. A good friend however, completed his Master's degree at the same time and moved to Boulder, Colorado. He had no job so, found one as a waiter in an upscale restaurant. Why would someone do this you may ask? Kenny did it because of his love and passion for cycling. He had wanted to move out to Colorado for years to compete in cycling at all levels and for him, he made his dream come true.
Thus, it is no surprise that Denver and surrounding areas are generally in the top 10 cities ranked for fitness by the American College of Sports Medicine (ACSM). Denver is a city of marathon runners, speed-strength enthusiasts, hikers, back packers, CrossFit gyms, rock climbers, and cyclists just to name a few. And, Denver is among the fittest cities in the nation.
The ACSM issues annual reports, scoring cities in fitness from 1 to 100. Scores typically reflect preventative health behaviors, such as exercise and diet, as well as the levels of chronic disease and community resources that support physical activity. Also, physical activity rates, obesity, farmers market's per capita, use of public transportation, walking paths (what is referred to as walkability) and park-related expenditures, among others, are also reflected in a city's scores according to the ACSM reports.
However, as you can see from the table below, there is always room for improvement. Denver dropped from number 3 in 2016 to number 7 in 2017. Thus, no matter what you do, you should find a way to do it better; this is especially true in fitness. Some of the things that brought Denver down were below target goals in veggie consumption, smoking, and percentage of land compared to population that is dedicated to parks.
| 2017 | 2016 |
| --- | --- |
| Minneapolis, MN | Washington, DC metro area |
| Washington, DC metro area | Minneapolis, MN |
| San Francisco, CA | Denver, CO |
| Seattle, WA | Portland, OR |
| San Jose, CA | San Francisco, CA |
| Boston, MA | Seattle, WA |
| Denver, CO | Boston, MA |
| Portland, OR | Salt Lake City, UT |
| Salt Lake City, UT | Hartford, CT |
| San Diego, CA | San Diego, CA |
Overall, the U.S. has seen a shift toward healthier lifestyles during the past decade. The amount of people smoking has dropped about 5 percent, the number of diabetes-related deaths dropped about 7 percent, and twice as many states had policies that required schools to teach physical education. It's almost as if we are returning to our roots in PE, which many may remember was required every semester in junior high and high school.
Advertisement: Ball Watches (click on photo for more info)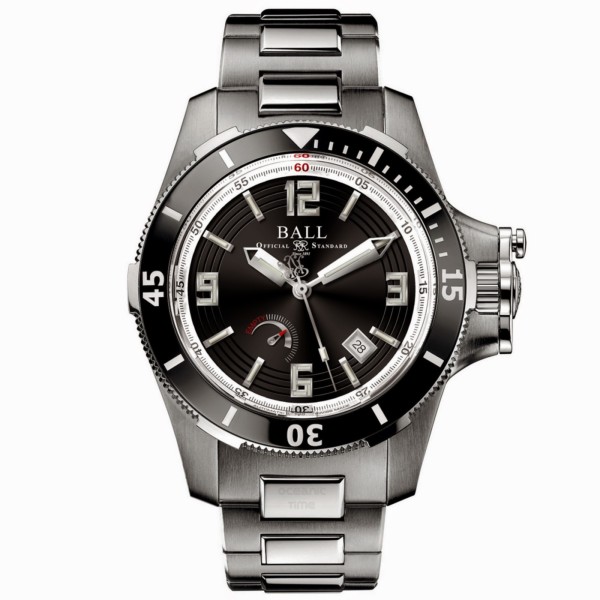 But, there's much more to the ranking than the number; researchers also found that the policies and physical layout of a city can determine how healthy its residents will be. Denver has been improving in this, especially in the past 5 years. Cities with a built-in environment that supports people who want to be healthy, generally have a healthier population. When you make it easy to go to park, walk around a mall, or do holiday shopping outside, fitness levels naturally increase. And, in Denver, we're seeing new malls built not under one large, enclosed building, but are being constructed as regional and super-regional shopping centers. These latter are where stores adjoin each other or stand alone, but are in a centrally located area so that shoppers can walk from one store to another outside. This allows them to enjoy the fresh air and get some exercise at the same time. One of my favorite places is the 16th Street Mall in downtown Denver, while there is not the level of shopping one may want there are tons of eateries, upscale lounges, and fun bars.
The trend is now for cities to invest a lot of money in parks and recreational facilities, all of which tend to have healthier residents. Denver is no exception to this and early on, constructed one of the best parks in the country. It has become a mecca of walkers, joggers, cyclists and anyone who just wants to get away from the hustle and bustle of the concrete jungle. This place is Denver City Park (pictured at the top of this article). Denver City Park is anchored on the east end by the Denver Museum of Nature and Science and on the north by the Denver Zoo. During the summers into early fall there is Jazz in the Park, and many other activities featured either by the city, surrounding community such as the Denver Black Arts Festival, or people simply doing their own thing from soccer to picnics and family get together(s). It is the gym of Denver in my opinion.
So, if you're in Denver to visit or live here, there are many activities you can do that will help get you fit without pumping iron in the gym. Some of these activities include:
1. Enjoying the scenery as you walk, run, jog or do step-runs at Red Rocks Park and Amphitheater, which looks east across Denver into the plains;
2. Walking the 16th Street Mall (a pedestrian only mall) in downtown Denver near Coors Field, home of the Colorado Rockies. Hop a free bus along the mall and quickly go from one point of interest to the next;
3. Yoga at the Denver Botanic Gardens;
4. Tai-Chi or jogging in Denver City Park
5. Washington Park Pub Run every Wednesday at 6:00 pm April through October
6. Colfax Marathon every May
7. Denver Cruiser Ride (bi-cycle) May through September
8. Denver B-Cycle: there are over 80 stations in Denver where you can insert your credit card and for $9 get a 24-hour pass or unlimited 30-minute tips with Denver's pioneering bike-share program. This allows you to bike from one point of interest to another all over Denver proper;
9. Walk downtown to discover Union Station and the LoDo Historic District;
10. Visit Larimer Square, a trendy block of Victorian buildings is home to chic shopping, dance clubs, a comedy club, outdoor cafes, and a dozen of Denver's best restaurants. For 40 years in downtown Denver, it's hip to be at the "Square."
You get the picture, there are just too many activities to list, from the Denver Art Museum, Denver Botanic Gardens, and Confluence Park to a great many others. Denver was founded at Confluence Park as a gold mining camp in 1858. Today, the river park is the heart of Denver's 85-mile bike trail network that is surrounded by attractions. Ride the Platte River Trolley to the Downtown Aquarium to see stingrays and sharks and The Children's Museum of Denver, with dozens of interactive "plays-capes" for younger kids; eat and drink in the nearby neighborhoods of Riverfront, LoHi and Highlands.
What are you waiting for? Visit downtown Denver today and have fun while you get a little more fit. As a tip – walk everywhere you can because it's more fun, easy to get around, and you'll just enjoy things so much more.