MyHealthandFitness has a goal of presenting to you a food philosophy that works. Since there is no magic pill or elixir that will help one become the fittest and healthiest he or she can be, we stress the consumption of a variety of foods balanced by a moderate intake of each food. There are three components to this approach: 1) variety; 2) balance; and 3) moderation.
Variety: To obtain variety in your diet, you must choose a number of different foods within any given food group. Avoid eating the same foods every day. The body is too smart for this and will adjust to it quickly, which means your weight loss/gain goals can suffer. Plus, variety makes meals more interesting and enjoyable. Doing this will ensure that you obtain sufficient nutrients to drive your body's metabolism and physiology. As an example, suppose that carrots are your favorite vegetable. If you eat them everyday in lieu of other vegetables, the vitamin folate can be missed in your diet thus, it is important to have variety.
Balance: For proper balance, consume a variety of foods from the five major food groups each day:
Dairy – milk, yogurt, and cheese
Meat – poultry, fish, lean beef, dry beans, eggs, and nuts
Vegetables
Fruits
Grains – bread, cereal, rice, and pasta
Moderation: Eating moderately requires setting a goal and planning an entire days diet and juggling your nutrient sources. MyHealthandFitness can do this for you based upon your personal preferences and choices. For example, suppose you consume a typical combo-type meal from a fast-food establishment that is high in fat, salt, sugar, and energy, which might be a cheeseburger, coke, and fries. To moderate this, on the same day, you would need to eat other foods such as salad greens, vegetables, and possibly fruits that are less concentrated sources of these same nutrients. Its a matter of making wise choices so that overall, you simply moderate rather than eliminate the intake of certain foods.
The following menus are based on the above principles and sound nutrition. How does your current diet stack up? You may wish to read this article before continuing: The following 3 menus are also based (depending on your food choices) on a consumption of about 55% carbohydrates, 20% protein, and 25% fats of the major macro-nutrient sources required by the body. The article that is suggested reading and Dr. Tindall recommends this ratio for those individuals who exercise on a regular basis. However, there are many ratios of these macro-nutrients that can be used for your personal goals, the following three menus are the most popular type that provide variety, balance, and moderation.
Advertisement: Amazon (click on photo for more info)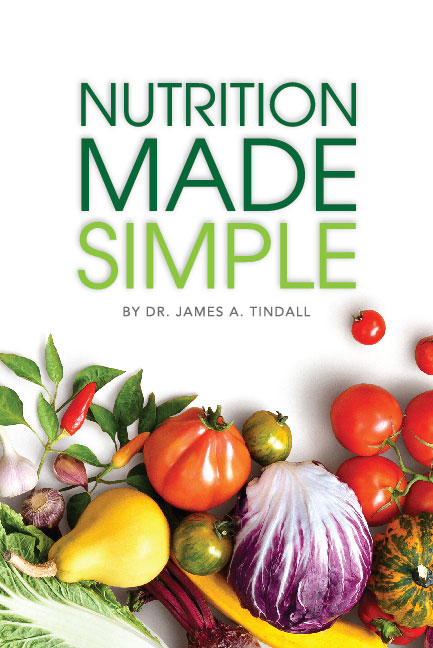 Warning! Do not use these menus without checking with your physician. The menus may not be suitable for use by those with high blood pressure, high cholesterol, diabetes or other medical limitations and you may have a condition of some sort without realizing it. A checkup is important. Please read our disclaimer policy and gain the approval of your physician before proceeding!
Take a look at the following sample menu's. Sample menu 1 is based on a 110 pound female that does not exercise, about 1300 calories required per day.
Sample Menu 1
[table id=9 /]
Based on the listed body weight of 110 pounds, if you exercise each day, you will need to add additional calories to this menu for the day(s) you exercise. For example, suppose you exercise on a stationary bike for 40 minutes at a moderate pace of 9 mph, you will need to add about 200 calories to this daily menu. This can easily be done by doubling your snack size portion of the morning and afternoon snacks or, adding additional portions to your lunch or dinner meat and fruit groups. If you lifted free weights for the same amount of time, your calorie requirements on exercise days would be about 175 additional calories. There are numerous ways to make adjustments. Be creative and have fun. Also, lets say you are lactose intolerant. If you are, replace the skim milk with lactose-free milk. Doing this substitution will reduce by 5 calories.
Sample Menu 2
This menu is based on 175 pound person that runs 30 minutes per day at an average pace of about 9 minutes per mile, i.e., total calories listed includes those necessary for the exercise period.
[table id=10 /]
There are a number of ways to reduce or add to the total calories listed in Sample Menu 2 (see sample menu 1). If you weighed 175 pounds and did not exercise, you would need to reduce total calories by 475 calories down to about 1950 calories for the day. To reduce menu to 2,000 calories (exact number is 1995) per day, remove items in red and reduce dinner portion of broiled beef sirloin to 4 oz.
Sample Menu 3
This sample menu is for use as a worksheet so that you can practice designing your own menu's with the foods you enjoy. You will note that total calories are 5,225 per day, but that the total food-type ratios would still be approximately 55% carbohydrates, 20% protein, and 25% fats for your macro-nutrient requirements. Unless you're performing about 2 hours per day of speed-strength training and an additional 90 minutes of intense cardiovascular exercise, these would be far too many calories for you. The idea is to learn to manipulate your own menu for the correct number of required calories per day, whether you exercise or not. Can you manipulate Sample Menu 3 below for a 2,000 cal/day limit and so that it follows the basic recommendations of variety, balance within food groups, and moderation?
[table id=11 /]
Depending on the foods you eliminate or substitute into the menu, the macro-nutrient ratios of carbohydrates, proteins, and fats will change as well. For any substitutions you make, attempt not to exceed 30% of calories derived from fats. Also, please note that all categories of major meals and snacks have numerous choices. You may choose from one of these or several or, substitute your own choice of food type.
These menus will allow you to begin a foundational nutrition program and gain some knowledge about the process. If you are not comfortable with this, MyHealthandFitness can provide any menu or diet plan for you based on your personal diet assessment.
There are many types of menus and diet plans that can be developed for each individual based on specific needs.
There are times in life when you may strongly desire to obtain a logical, but very quick and significant weight loss because of a specific goal. As examples, suppose you are getting married in 1-3 months and desire to lose a large amount of weight or, perhaps you have an athletic event approaching and must be at a specific weight level or range. How can you lose this weight quickly and safely and, ensure that it is actual fat loss and not water loss?
Begin Dr. Tindall's Special 90-Day Weight-Reduction Program Today. .
The program is designed to help you lose a significant amount of weight quickly, not water weight but actual fat loss, without dire consequences to your physiology or health. Also, the program is not drug driven. What is required is your own desire to lose weight. Dr. Tindall will show you the rest.
Advertisement: Amazon (click on photo for more info)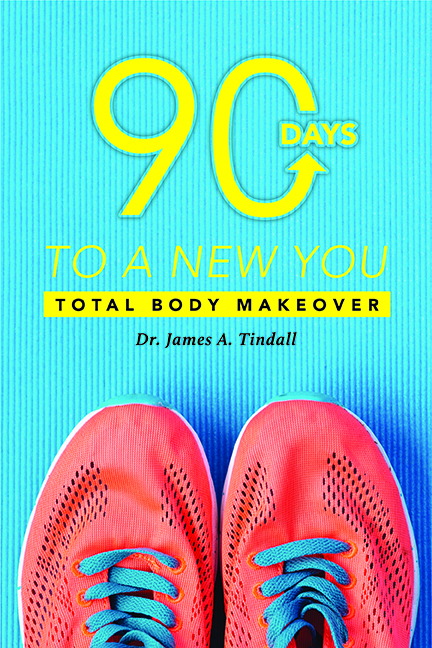 The 90-Day Weight-Reduction Program is developed specifically for you through personal consultation. Read a few of the testimonials received by clients who have participated in the program:
———————
Dear Dr. Tindall,
Thank you for your phenomenal program and personal assistance. When I and my fiancée set our wedding date, my plan was to get out of my size 12 dress to a size 8. Thanks to you, I surpassed this goal as lost 45 pounds. I actually dropped to a size 6 I'm so happy and my wedding was great. I cant thank you enough.
Grateful,
D. Aguirre
Tallahassee, Florida
———————
Hello Dr. Tindall,
Words are not enough for my sincere gratitude. Eight weeks after starting your program, Ive lost 23 pounds from my 35 pound goal. I feel and look great As you told me, I'm right on track for my goal and things couldn't be better. Your program is great and Ive been telling all my friends.
Cordially,
Dennis P.
Augusta, Georgia
———————
Dr. Tindall,
I admit when we had our telephone consultation I was pretty skeptical about your program I tried everything and nothing has worked. Well, happy to say I lost 30 pounds in 7 weeks and went from a 39 inch waist to 34. Thank you from the bottom of my heart. Now I'm trying all your programs
Sincerely,
Robert M.
Chicago, Illinois
———————
Thank You Dr. Tindall,
When you told me I could lose 40 lbs before my wedding that was twelve weeks away it was hard to believe. You have made a believer out of me now. My wedding dress was a 4. Best of all, how I looked was a shock to all. Friends and family I had not seen for months were dumbfounded when they saw me in my wedding dress. After six weeks, my fiancée couldn't believe it so he tried your program too. He lost 17 lbs the last three weeks before our wedding After the IFLN program I took your advice. Five months on your newly recommended program I look and feel better than in my whole life. You and your program are incredible Thank you. Thank you. Thank you.
Most Sincerely,
Cynthia B.
Seattle, Washington
———————
Dearest Dr. Tindall,
Your program is amazing. My goal of losing 50 pounds in six months was realized. After one year I have leveled off at 125 like you said My husband is so proud of me. When he finally saw me in my new bikini on our recent trip to Jamaica well, lets just say he grinned from ear to ear. He says to say hello and thanks. Honestly, it is I who must say thank you. When I look back I find it hard to believe I weighed 198 pounds only twelve months ago. Your program not only boosted my self esteem, it saved our relationship. I am a new person and will always be indebted to you…
Cordially,
S. J.
New York, New York
If you desire these kind of results, what are you waiting for? Inquire about Dr. Tindall's IFLN Weight-Reduction Program today. You will be happy you did.